This Friday our Grandparents took us back to Wilson's creek to see even more of the sights, sounds and smells of the civil war reenactment, Thursday night had been amazing, but it was nothing compared to the size (and noise) of Friday's "battle"!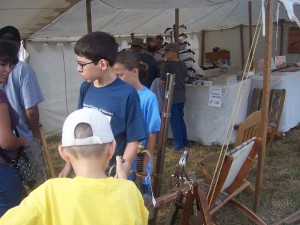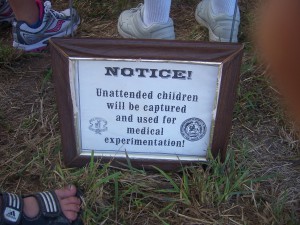 Children beware!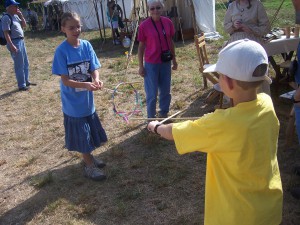 John and Rachel are playing a game called "the graces". Girls in the 1860′s used it to exercise their arms- good luck trying to get deltoids that way!

I took this picture as the "Soldiers were marching onto the battlefield to get ready to "Fight", except for the yellow tape, it's amazing how non-21st century this picture looks!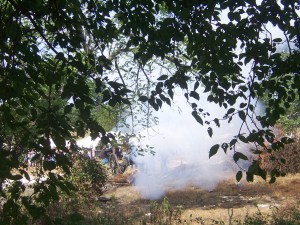 This cannon was only 15 yards behind us!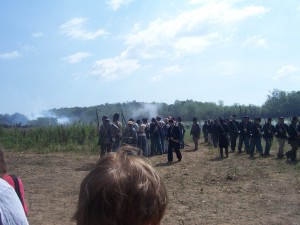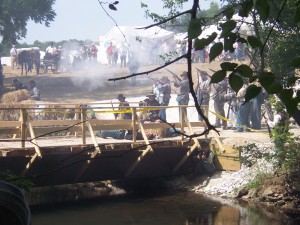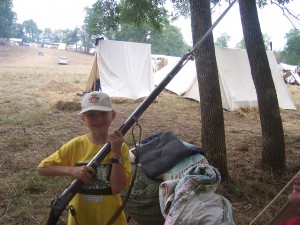 John+Rifle+Bayonet=?
I hope you enjoyed the pictures an eighth as much as I enjoyed being able to take them!
Adam