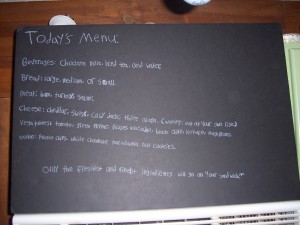 As you who have been reading our blog for a while may know, back in July I made everyone a dinner at "Adam's Diner". Well, I've done three more since then, each time with a different theme, and I thought I'd share some pictures with you from one that I did several Saturdays ago with my dear sister Rachel.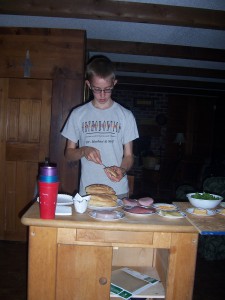 We did a sub sandwich shop theme, complete with homemade sub rolls.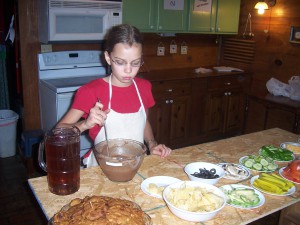 Rachel whipped up a batch of chocolate milk, which was a big hit with everyone.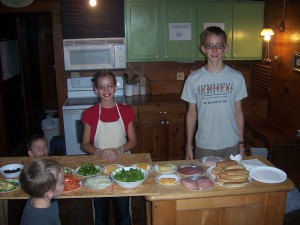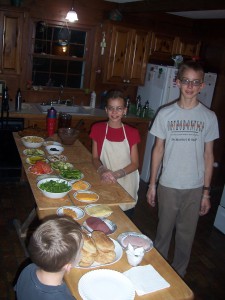 Rachel and I greatly enjoyed preparing the food, almost as much as everyone enjoyed eating it, which, in our family, is saying a lot!